Features
━━━━━━━━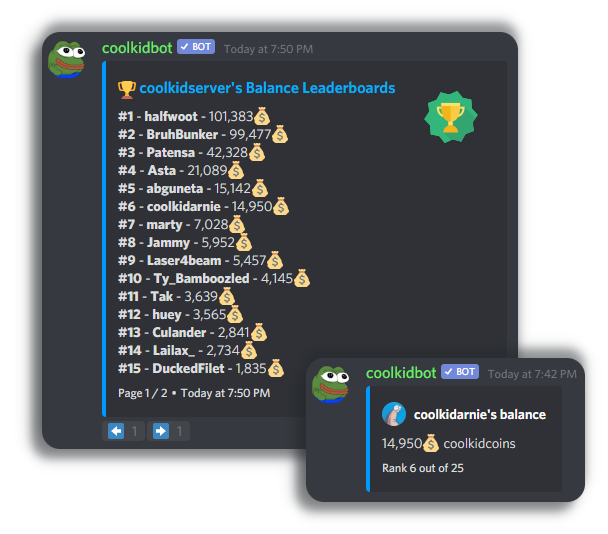 Integrated Economy
Take advantage of our integrated economy system to compete with other members in your discord server!
Coins can be earned through various ways. You can request coins from other members of your server, enter in raffles, receive lootboxes, claim hourly bonuses, vote to support us, or simply gamble!
With commands to show you the leaderboards for the wealthiest members of your server, both for balance and net worth, start competing to see who can earn the most!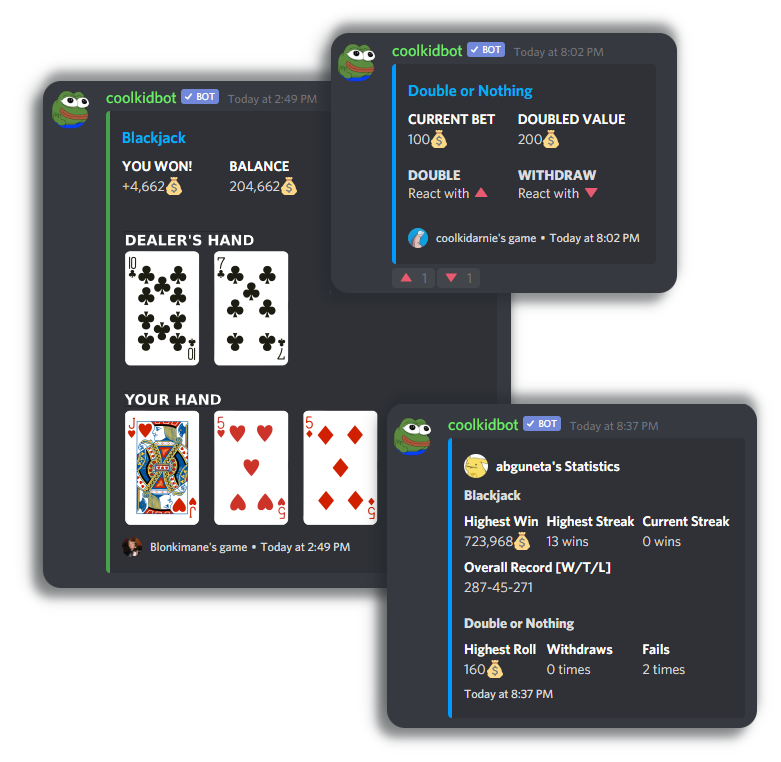 Games and Gambling
Gamble and earn coins! Our selection of games include blackjack and double or nothing with poker to be added soon. You can also see your own statistics using our profile commands or view your friend's stats to see who has the better luck.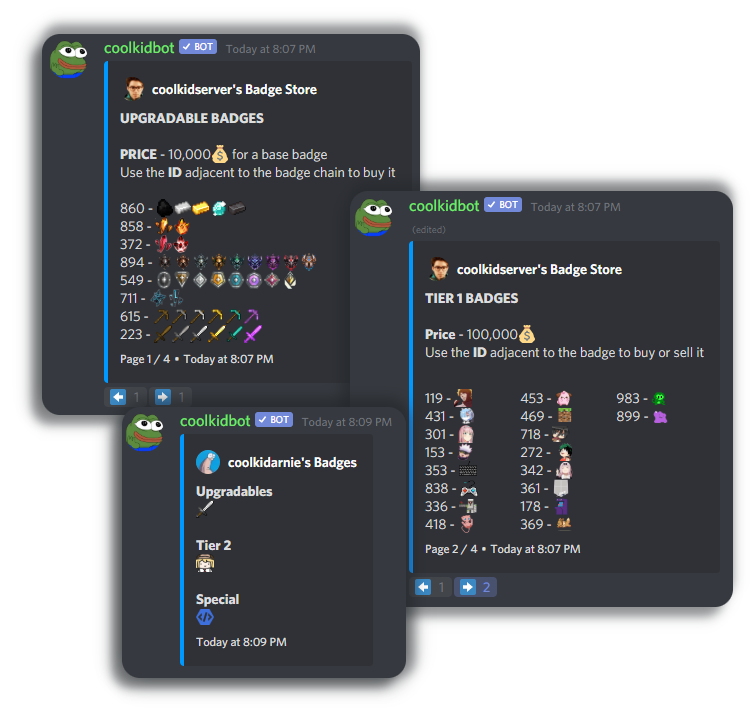 Tiered and Upgradable Badges
Show off your wealth with badges! Buy the two types of badges, tiered and upgradables, to show them off on your profile. The cheapest badges to get started with are the upgradable badges, but be careful! Upgradable badges double in price per upgrade. Receive special badges from voting rewards and lootboxes (coming soon).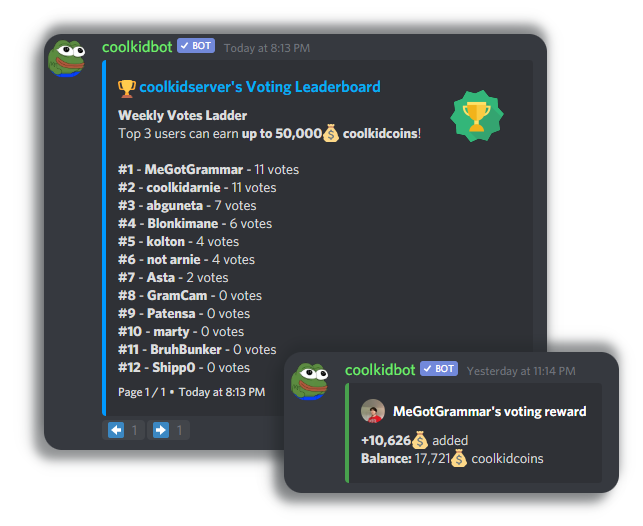 Support Rewards
By supporting us through voting on top.gg, you can receive special rewards such as coins and badges. Earn up to 50,000💰 by being in the top 3 voters of your server!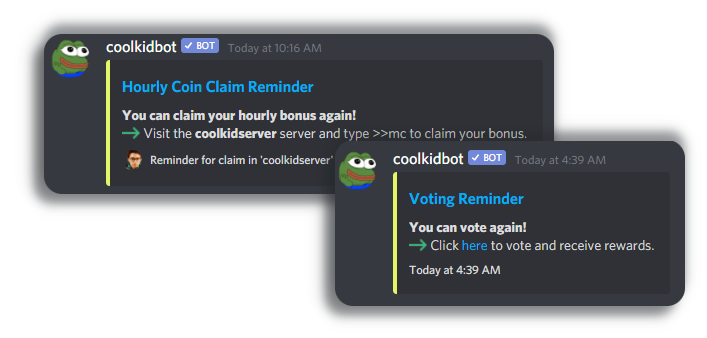 Get Reminders
Optionally, receive direct messages from coolkidbot when your hourly bonuses become available or when you are able to vote again.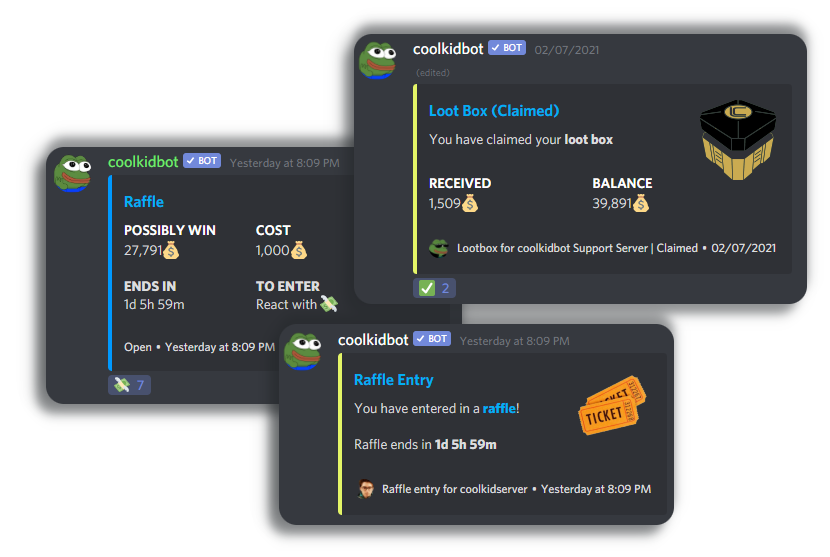 Raffles and Lootboxes
Particpate in raffles to win lots of coins! The longer the raffles are, the more coins you can win!
Optionally, have a chance to receive lootboxes to earn even more coins!